Senate Votes On Impeachment
After Long Impeachment Inquiry, Trump is Acquitted
On Wednesday, February 5, President Donald Trump was acquitted of the two impeachment charges against him: abuse of power and obstruction of Congress. This followed a five-month-long impeachment inquiry about an alleged phone call to Ukranian President Volodymyr Zelensky regarding an investigation on Hunter Biden, son of former Vice President Joe Biden.
The impeachment inquiry began on September 24 after a whistleblower complaint that alleged that Trump made promises to foreign leaders. The president was impeached on December 18 and the impeachment managers delivered the articles of impeachment on January 15. 
66 votes were needed to convict Trump on each charge. The final votes of the trial were 52-48 in favor of acquitting Donald Trump for abuse of power and 53-47 in favor of acquittal for obstruction of Congress. The Senate voted mostly along party lines, with all democratic senators voting guilty on both charges. Mitt Romney, a Republican senator from Utah who also voted to call witnesses, voted guilty on the impeachment article regarding abuse of power. 
"The grave question the Constitution tasks senators to answer is whether the President committed an act so extreme and egregious that it rises to the level of 'high crime and misdemeanor.' Yes, he did. The President asked a foreign government to investigate his political rival. The President withheld vital military funds from that government to press it to do so. The President delayed funds for an American ally at war with Russian invaders. The President's purpose was personal and political. Accordingly, the President is guilty of an appalling abuse of the public trust," Romney said in a speech Wednesday. 
"I applaud him for being the only US senator in the history of America and the history of the three impeachment trials to actually go against his party and vote to remove the president from office," Upper School history teacher Andrew Bigelow said. 
Trump responded to his acquittal on Thursday during a White House event, holding a Washington Post newspaper with the headline reading "Trump acquitted" and calling the acquittal a celebration. "He's impeached forever. No matter what he says or what headlines he wants to carry around," Speaker of the House Nancy Pelosi said during her weekly news conference.
Trump is the third president to be impeached and acquitted, along with President Andrew Johnson and President Bill Clinton. "I think this sets a precedent now that you can get impeached, but it won't matter," Bigelow said. "He got impeached and if he gets reelected, it proves that the President can use their executive power with unbelievable strength and without any type of checks and balances."
About the Writer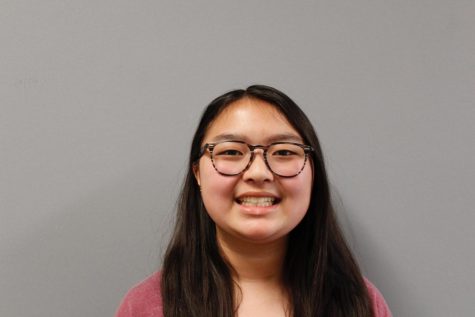 Emma Manley, Brief Writer
Emma Manley is a sophomore in her second year on the staff of "The Weekly." Currently, she is writing as a Brief Writer. She previously served as a...