A Planetary Concern
Parker Alum Melanie Nutter Speaks About Environmental Activism
"I credit Parker with instilling a sense of responsibility and me to both care about the world around me and to have the courage to try to make change," Melanie Nutter said as she spoke during MX on February 10. Nutter, a Parker alum, is the Principal of Nutter Consulting, a consulting firm that works with cities and organizations to provide planning services that implement smart and sustainable goals. 
Nutter spoke about her jobs in environmental activism and politics, including working with the Green Corps, as a Deputy District Director for Nancy Pelosi, and as the Director of the San Francisco Department of Environment. "I've always been interested in protecting the environment," Nutter said, "Whether it was going door to door for Greenpeace, when I was in high school to help to protect the Arctic, whether it was leading students for ecological and environmental development at Northwestern, or helping to start the first recycling program at Northwestern. I knew early on that I was very passionate about protecting the planet."
After college, Nutter worked with the Green Corps where she learned how to canvass, raise money, and influence elected officials. She helped lead a campaign to save one million acres of forest in Colorado and stop the rollbacks of the Clean Air Act during the 90s. In 2005, she served as the Deputy District Director for Nancy Pelosi and then was appointed by then San Francisco Mayor Gavin Newsom to be the Director of the San Francisco Department of Environment. 
"I came to realize that a lot of the issues that I care about are ultimately influenced by elected officials, whether it's at the national level, at the state level or at the local level," Nutter said. "And realizing this influence in the system, I decided to go from working outside government as an activist, to bring in some of what I've learned inside government and wanting to see if I can make change from within the system."
The San Francisco Department of Environment runs the local waste program, the local energy efficiency program, the electric vehicle program, and does outreach and education. "So when I left the department and 2014 I decided to start my own consulting firm," Nutter said. "I thought of it as a way to bring all this experience to bear to help cities across the US as well as across the globe to accelerate their work on environmental protection like San Francisco did."
Nutter Consulting has served 25 clients developing sustainability strategies and using technology to help reach sustainability goals. "While I am proud of these accomplishments, I know the fight is not over with climate change accelerating around the globe," Nutter said. "It's going to take more committed and passionate individuals to work both inside and outside of government to create the future that we want."
About the Writer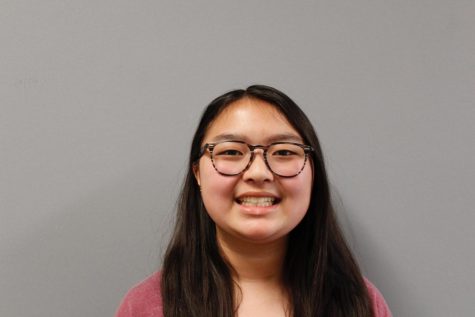 Emma Manley, Brief Writer
Emma Manley is a sophomore in her second year on the staff of "The Weekly." Currently, she is writing as a Brief Writer. She previously served as a...