Parker and COVID-19: This Story is Developing
Parker Announces Two-Week School Closure
The Parker community reacts to the coronavirus. Video courtesy of Alex Carlin.
At 3:45 p.m., Thursday, March 12, Principal Dan Frank, Associate Principal Ruth Jurgensen, and Board Chair Rika Yoshida announced via email that Parker students will be out of the building from March 15 to March 30.
The Parker building itself will be closed, and all classes will be canceled through Friday, March 20. Students will have a week with no formal instruction in between then and Monday, March 23, when alternative "remote-learning opportunities," will begin. 
Through this new system, online classes will begin and last until the following week. Parker teachers will be posting assignments on Google Classroom and Parker's portal while meeting with students through Google Hangout. Students are currently set to return on Monday, March 30. While students are off, faculty and staff will still be able to access the building, and the school will undergo a "deep-cleaning."
"
Parker teachers will be posting assignments on Google Classroom and Parker's portal while meeting with students through Google Meet."
The administration acknowledged the laborious nature of the change at the end of their email. "We realize this is a significant disruption, but we all know that we are in an unusual situation," the email read. "However, we are confident that this action is in the best interests of student, adult and community health and that we will find ways to adapt with trust and resilience."
Dean of Upper School Joe Bruno also sent out an email containing information about the new "remote-learning" style of classes. The email announced new policies concerning attendance, assessments, and several other modified components of a regular school day. 
The email included a modified schedule, lasting from 9:00 a.m. to 3:50 p.m. on Mondays, Wednesdays, and Fridays, and from 9:00 a.m. to 3:25 p.m. on Tuesdays and Thursdays. Each class is allotted two meetings per week, and teachers are "encouraged to offer virtual office hours at least once during each week" during the new "flex" period or any common breaks. 
Parker is not the first independent school in the Chicagoland area to close, as several other schools like Bernard Zell Anshe Emet Day School, the Lab School, and Latin have announced their closure for next week. In response to several coronavirus cases in one family, including a child and their parent, Anshe Emet first canceled classes Tuesday, March 10 to conduct a cleaning of the campus, with the intention of reopening the next day. On Thursday, March 12, the school decided to close its campus until Monday, March 23.
Parker administration will be updating a page on their website with information about COVID-19 and Parker's response to the newly-classified global pandemic. 
This story was updated at 1:00 p.m on March 14.
School Nurse Anne Nelson, who helped make the decision to close the school, has some advice for those worried or wondering what to do. "Closing the school will enable us to get some social distancing, which is a really good public health measure to help limit the spread of the virus," Nelson said. "I am sending out to the community some guidelines for social distancing, people have asked about playdates and birthday parties and getting together with friends, and basically, that's all discouraged at this time."
Nelson wants to make it clear to the student body why these measures are so important. "It's not the students or children who are really vulnerable, thank goodness, it is people over 60, anybody with an underlying medical condition, heart disease, diabetes, respiratory problems, kidney problems, and anybody who is immunosuppressed," Nelson said. "Those are the people most vulnerable and those are the people we want to protect with these different public health measures.
Nelson says that keeping up with frequent hand washing is the best action individuals who are not affected can take at this time.
Members of the Parker faculty, like Upper School Spanish Teacher Yadiner Sabir, are uncertain but willing to do what the administration recommends. "I feel a lot of uncertainty about what is happening but I do know, because I'm a parent and also an employee here, the school is doing everything it can to prevent difficult situations and keep healthy and safe but at the same time, doing everything we can to keep this school going," Sabir said.
This story was updated at 8:00 p.m on March 19
In response to Chicago Mayor Lori Lightfoot's announcement that all Chicago Public Schools will be closed until April 21, Frank sent out an email to the entire student body and their parents.
According to the email, Parker will be closed, as previously mentioned, from Monday, March 23 through Friday, April 3.  April Recess was originally scheduled for the following week (Saturday, April 4 through Sunday, April 12), and according to Frank's email, that will proceed as usual, and students will continue with remote-learning during the following week, Monday, April 13 through Monday, April 20.
The school plans to reopen to students on Tuesday, April 21.
This story is developing. Please return for new information.
About the Contributor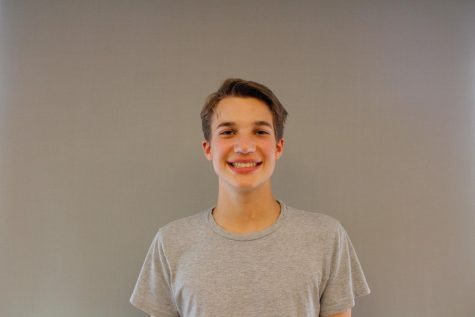 Zach Joseph, Online Editor
Zach Joseph is a junior in his third year on the staff of "The Weekly." Currently, he is extremely excited to be serving as an Online Editor and has previously...