Continuing With The Curriculum
New Grading Policy Put in Place for Remote Learning
On Thursday, March 26, Parker administration announced a new grading policy that will be in place during the upcoming remote learning period. This policy was introduced after classes on campus have been canceled since Monday, March 16 due to COVID-19.
During the remote learning period, students and teachers are continuing curriculum through the Portal and meeting via Google Meet. The grading policy for grades 6-12 is adopted from the Illinois State Board of Education's recommendation.
"Student work completed during the mandated statewide school closure must not negatively impact a student's grades or otherwise impact a student's academic standing. As we do not yet know the full extent of the closure and want to minimize any negative effects on students, schools may allow student work to count during the closure only to increase a student's academic standing," Head of Upper School Justin Brandon said in an email to the Middle and Upper School. "Our students may be experiencing varying mental and physical health challenges at this time and may have very different access to supports and technology at home. Our goal is that no student is negatively impacted by the closure."
Despite the closure, students will continue to receive feedback on their work. "A student's grade at the point of school closure is the baseline for their performance during this time. Until we revisit, a student's grade can improve during this time, but the average cannot go down," Brandon said.

The policy was developed following the Board of Education recommendation as well as communication with other schools around the United States. "The decision that we have to adopt the state's request was to manage where people are mentally and physically just during this time and to give people a little bit of reprieve while the school is closed," Brandon said.
In the current policy, there will not be any changes to the report cards and there are no rules regarding assessments during this time. "Should we remain closed for longer, we'll definitely revisit the policy and also check with our peer schools to see how they are also managing the transcript and grading decisions," Brandon said. "We've been in constant contact with schools around the country to try to learn best practices at this point, like working with schools in Seattle that have been closed for a lot longer than we have and talking about how we can best support our students."
"We hope students will continue to be active, productive members in the classroom," Brandon said. "We're hoping this is an opportunity for a sense of scholarship and a chance for deeper learning during this time."
About the Writer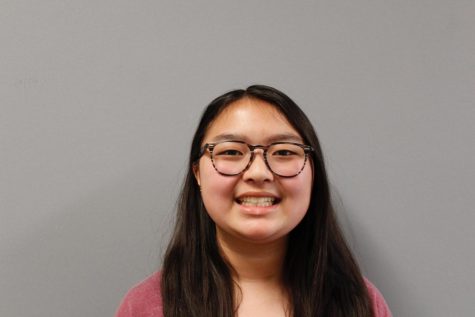 Emma Manley, Brief Writer
Emma Manley is a sophomore in her second year on the staff of "The Weekly." Currently, she is writing as a Brief Writer. She previously served as a...