Temporarily Landlocked
Chicago Mayor Lori Lightfoot Closes Lakefront Due to COVID-19
With almost 2,000 cases of COVID-19 reported in the Chicagoland area, Chicago mayor Lori Lightfoot announced on Thursday, March 26, that the Chicago lakefront trail, adjacent parks, 606 Trail and Riverwalk will all be closed for the time being. Chicago police will be increasing patrols near the lakefront to catch any violators, with threats of warnings, tickets, and even possible arrests to prevent Chicagoans from congregating.
At a press conference, Lightfoot noted how there could be large spikes in hospitalizations in the Chicagoland area if there are no drastic measures, on the same level as the lakefront closure, taken to prevent the spread of COVID-19. "We could be expecting upward of 40,000 hospitalizations in the coming weeks," Lightfoot said, stating that this would "break our health care system."
Lightfoot cited the crisis in New York City to point out how seriously Chicagoans need to take this closure. "That is why, if you don't act responsibly and stay at home like you have been ordered to do, we are headed for a situation like we are seeing play out catastrophically every day in New York," Lightfoot said.
On Wednesday, March 25, Lightfoot warned Chicagoans that the closures would be installed if their behavior was not changed, especially those who have taken advantage of spring weather and visited local parks and the city's lakefront, despite the constant number of COVID-19 cases growing by the day. "Without question, your failure to abide by these life-saving orders will erase any progress we've made over the past week in slowing the spread of this disease," Lightfoot said in a recent press conference.
Illinois governor and Parker parent J.B Pritzker agreed with Lightfoot's decision. "I think the mayor was right, in reaction to what she saw on a sunny day, on a warmer day, frankly people seem just to not understand what we've said over and over again at this podium and elsewhere. We're going to try to get the message further out to people to make them understand," Pritzker said in response to Lightfoot's press conference.
Under Lightfoot's order, playing contact sports, like football, soccer, and basketball are also temporarily banned to prevent further spread of the virus.  
Besides closing the lakefront, Chicago officials are focusing on creating locations to treat those who have cases of COVID-19, with some meeting with Army Corps of Engineers at McCormick Place to plan how to convert the giant convention center into a makeshift hospital with beds.
These measures are just some of the many that officials are taking to slow the spread of COVID-19 before the disease, as Lightfoot said in her conference, pushes the city "to the brink."
About the Writer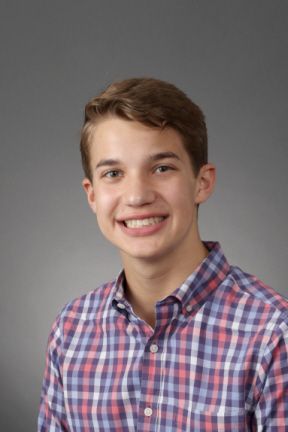 Zach Joseph, Editor-in-Chief
Zach Joseph is a senior in his fourth year on the staff of "The Weekly," and is ecstatic to be serving as an Editor-in-Chief for the 110th year of "The...