Lakefront and Riverwalk Open to Chicagoans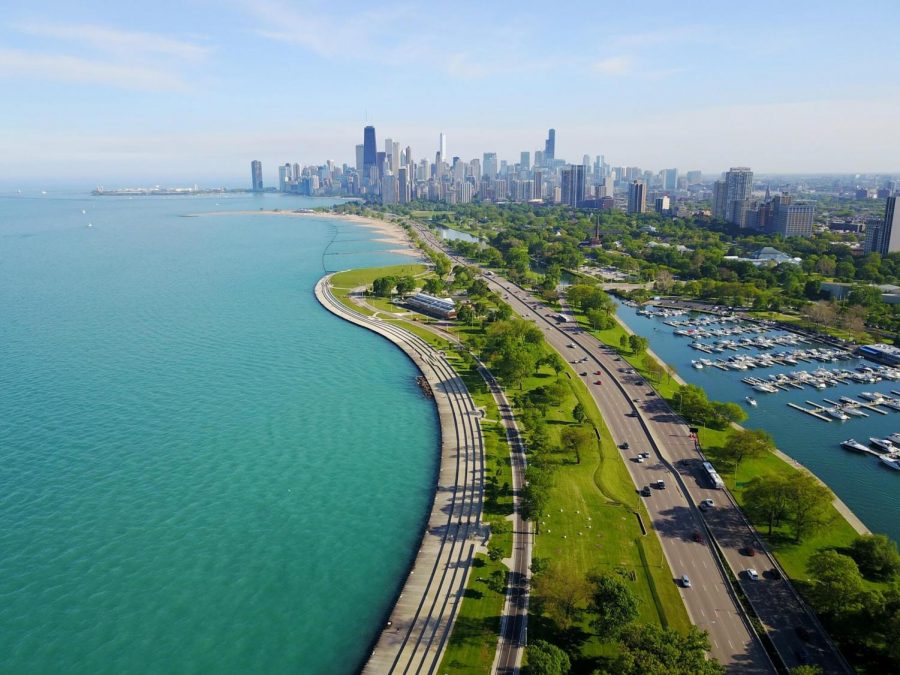 On Monday, June 22, Chicago's beloved Lakefront Trail was opened with restrictions as the city enters its next phase in recovering from and combating the COVID-19 pandemic. The trail spans 18 miles, directly to the east of Lake Shore Drive. While parks and beaches even further east will be off-limits until further notice, the rest of the trail is open for 13 hours every day, from 6 a.m. to 7 p.m. "The decision to further reopen was based on the continued positive trend in the data metrics monitored by CDPH [Chicago Department of Public Health] over the past several weeks," says a release from the Mayor's Press Office.
Even though some people had already begun walking on the trail, it was not officially opened until Monday.
Face coverings are required for patrons of the trail and only about half of the 50 entrance points to the trail are open — both restrictions aim to minimize the spreading of coronavirus and regulate the number of people on the trail at any given time. Another main restriction for the trail is the "keep it moving strategy," meaning the trail should only be used for "walking, running, biking, and rollerblading" and commuting, never for "congregating," according to a release from the Mayor's Press Office. 
In addition to these policies, amenities like water fountains and bathrooms along the trail have been shut off and closed.
The Chicago Police Department, along with the Office of Emergency Management and some Social Distancing Ambassadors, have been monitoring the Lakefront Trail. They are there to ensure that everyone is wearing a mask, staying socially distant, and most importantly, making sure that everyone adheres to the "keep it moving" policy.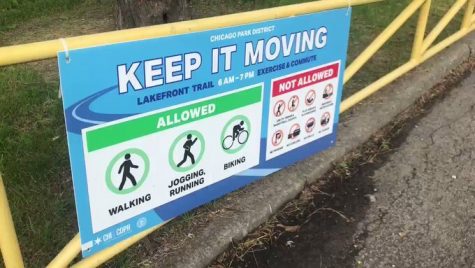 Social Distancing Ambassadors are a part of a new program created by the city, whose personnel are soon to have their own uniforms. "Ambassadors will actively engage patrons providing guidance on appropriate social distancing, the importance of face coverings, as well as other health and safety guidelines," Chicago Mayor Lori Lightfoot told NBC 5 Chicago.
Lightfoot announced the opening on June 15. She urged Chicagoans to enjoy the newly opened trail with restraint, advising them to stay away from the trail if they display symptoms of COVID-19. According to Lightfoot, openings of recreational places in other cities have ended up spreading the virus heavily, so she expects citizens to be careful. 
"You see people abandoning all of the hard work and social distancing and public health guidance that really got us to the point where we can even talk about the opening," Lightfoot told NBC 5 Chicago.
In these past weeks, several other local outdoor spaces have been reopening under  Lightfoot's direction. The Riverwalk in Downtown Chicago has been open since Friday, June 12. It has many of the same restrictions as the Lakefront Trail including limited entrance points, social distancing guidelines, and a face mask requirement, but it has a different schedule.
The Riverwalk opens at 5 a.m. and remains open until 10 a.m., with this time designated for exercising and commuting while enjoying the urban scenery. At 10 a.m., the Riverwalk closes for an hour of cleaning. Finally, it reopens at 11 a.m. and remains open until 9 p.m., this time with a handful of vendors open for business. 
Some vendors have opened with restrictions and many others are reservation-only. Other vendors will be opened in phases during the coming months. 
Navy Pier started opening on June 10 and Chicago's Bloomingdale 606 trail reopened on Monday, June 22, both with similar restrictions to the Lakefront Trail and the River.