Hockey. Is. Back!
Hockey is back! Which means it's time to talk about everything to know for the 2020 NHL playoffs. 
The playoffs are very different this year because of COVID-19. The Western conference is in a bubble in Edmonton, Alberta, Canada, and the Eastern conference is in a bubble in Toronto, Ontario, Canada. The world "bubble" means the entire league is isolated from everybody else. Each bubble has 12 teams in it, as 12 teams from each conference made the playoffs. 
Usually only eight teams from each conference make it, but the NHL decided to include more teams this year. They did this because there were some teams that still had fighting chances at making it, but the season got cut short. The top four teams in each conference will play one game against each other to decide the seeding for the conference quarterfinals. The other eight teams will be playing in a best-of-five series to decide who makes the conference quarterfinals. The team that comes out in fourth will play the best seeded team that made it past the qualifying round, the team that comes out with the number one seed will play the worst seeded team that made it out of the qualifying round, and the two and three seeds will play the other two teams that made it to the quarterfinals.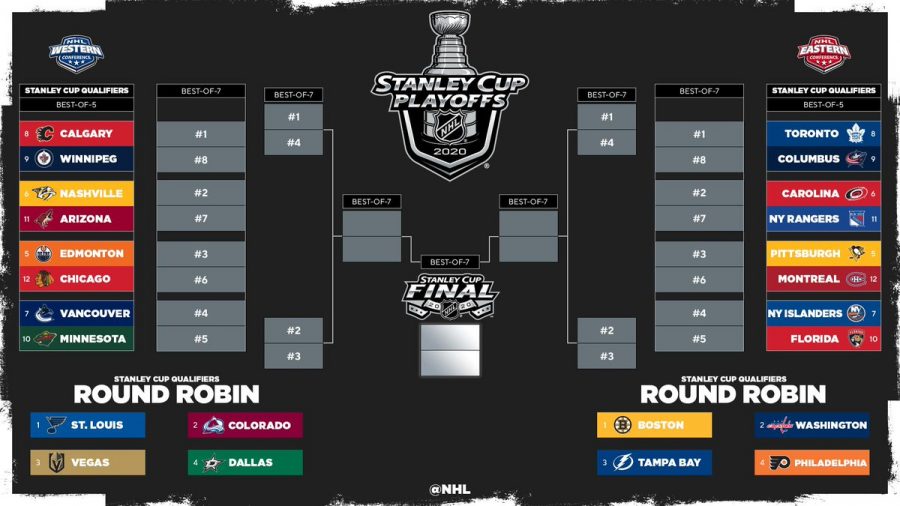 The top four teams in the East that will be competing for seeding are the Boston Bruins, Washington Capitals, Tampa Bay Lightning, and Philadelphia Flyers. The four teams in the West that will be competing for seeding are the St. Louis Blues, Colorado Avalanche, Las Vegas Golden Knights, and the Dallas Stars. The qualifying round series in the West consist of:
The 5th seeded Edmonton Oilers vs the 12th seeded Chicago Blackhawks

The 6th seeded Nashville Predators vs the 11th seeded Arizona Coyotes

The 7th seeded Vancouver Canucks, vs the 10th seeded Minnesota Wild

And the 8th seeded Calgary Flames, vs the 9th seeded Winnipeg Jets. 
And the qualifying round series's in the East consist of:
The 5th seeded Pittsburgh Penguins vs the 12th seeded Montreal Canadiens

The 6th seeded Carolina Hurricanes vs the 11th seeded New York Rangers

The 7th seeded New York Islanders vs the 10th seeded Florida Panthers
And the 8 seeded Toronto Maple Leafs vs the 9 seeded Columbus Blue Jackets.
The way the NHL is presenting the spread of COVID-19 throughout the league, is that they're testing the players and coaches and team personnel everyday, and nobody is allowed to leave the bubbles. All games can be watched on NBCSN or on the NHL Network.
About the Writer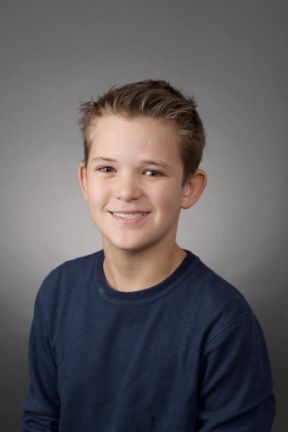 Eli Greenwald, Sports Brief Writer
Eli Greenwald is a sophomore in his second year on the staff of "The Weekly". He is currently the sports brief writer, and he was previously a staff...