Let's Get Real, Issue 3
Parker Education Equals Long Commute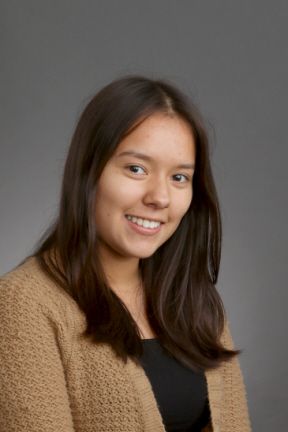 More stories from Denise Román
Last Friday night, I found my Ventra card while emptying my backpack. A rush of nostalgia entered my body, and I was taken back to a long-forgotten time. Six months and 20 days ago, I was waking up early, catching two CTA buses to school, and most likely coming late to my first-period class. 
Looking back at my daily routine before quarantine, I can't help but think about the handful of Parker students who have long daily commutes to school. Just like me, they'd come from a different side of Chicago to immerse themselves in a Parker education. 
Every day I crossed Chicago's invisible lines that were meant to segregate me from the neighborhoods that surrounded Parker. Now I am at home, in front of a laptop, and no longer commuting. It's funny how things change.
Before quarantine, my daily routine consisted of waking up at 6:00 a.m, brushing my teeth, grabbing a quick breakfast, choosing my outfit, packing my practice clothes, and tracking the bus on my Ventra app. I'd be out of the house at 6:55 a.m, and on the North Avenue bus heading Eastbound.
By 7:50 a.m, I'd be on the Clark bus heading northbound. After commuting for ten minutes on the Clark bus, I'd be at school by 8:00 a.m. Although it was sometimes difficult to wake up in the mornings, I enjoyed commuting to school because I had the opportunity to meet new people on the bus and enjoy the scenery of the city. There were some challenges that presented themselves when having a long commute.
 From Monday through Friday, I wouldn't come home until 8:00 p.m from practice because I had to take public transportation. I wouldn't finish homework until 1:00 a.m because after coming from practice, I had to shower and eat dinner. If I had a morning meeting or practice, I'd have to get up earlier than 6:00 a.m. 
In a way, I had to get used to my routine before quarantine because there wasn't any regard for students who lived far away from Parker. Despite being accustomed to my daily routine for four years, many consequences came from having a long commute to school. I had to be caffeinated every morning to maintain focus in my classes, and I often found myself easily irritable because I wasn't getting enough sleep. 
As a senior in the Upper School, I don't enjoy remote learning, but it has relieved the stress of having to take public transportation to school every morning. I no longer have to worry about waking up early, missing my bus, and losing sleep. Many extracurricular activities take place during the school day, and it's easier to meet with teachers since there are many free periods in our schedule.
The reality of having a long commute to school isn't particular to me. Approximately a third of Chicago teenagers have long commutes to school. This statistic includes a good number of Parker students. 
These Parker students come from different Chicago neighborhoods that don't include Lincoln Park, Old Town, Southport, and River North. They proudly come from the South side or West side neighborhoods of the city like Humboldt Park, Pilsen, Hyde Park, Back of the Yards, and Albany Park. Over my years at Parker, I've talked to some of these students about their long commutes. I have asked them about whether they feel like Parker extracurricular activities are flexible with students who have longer commutes, and they often respond negatively. 
It's time for the Parker faculty and staff  to realize that morning practices aren't equitable, late-night play practice can be stressful for students who have long commutes, and that not everyone can make morning meetings for particular clubs. Parker faculty and staff need to keep students who have longer commutes in mind. 
The alleviated stress from the lack of the long commute made me realize that most of the Parker community doesn't have to continually operate with this added challenge. Lastly, if you're a Parker student who lives near school, I encourage you to question why you don't have to commute for a Parker education.
About the Writer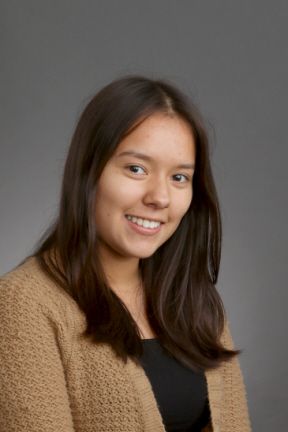 Denise Román, Columnist
Denise Román is a senior, and this is her first year on "The Weekly" as a columnist. During her free time, she watches Vox Media videos, runs, writes...