Let's Get Real, Issue 9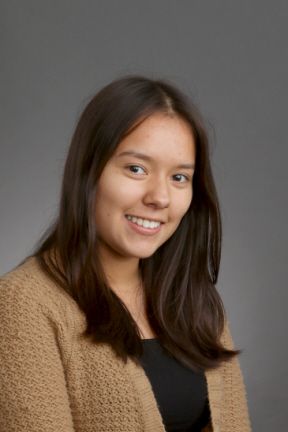 More stories from Denise Román
Once in a while I scroll through my Instagram explore page. Some days I scroll out of boredom, and other days to take a break from homework. Identical to all, my Instagram discovery page houses never-ending squares. The further you scroll, the more your eyes get lost in the content.
 I like to think every post has a story behind it, and sometimes I can choose to ignore it by not clicking on the picture or focus my attention on it. I rarely find myself clicking on posts that spark feelings of disappointment or anger. Subconsciously, I like clicking on posts that make me laugh or happy.
One day, I found myself scrolling through my discovery page and clicked on a post by a Pilsen resident named Mateo Zapata. The post was of a young boy holding a sign that said, 
"Deny the permit. I want clean air near my school and home." 
The post was very powerful and struck feelings of anger and curiosity. After reading the two-paragraph caption, I could not believe that Southeast Chicago residents to this day continue to be denied access to clean air. I had seen the ongoing issue of Southeast neighborhoods protesting for clean air growing up on Univision.  
Isn't clean air a basic human right and not a commodity? Is clean air too much to ask for? 
After seeing the post, I started researching the issue more. I learned that since February 4, hunger strikers, residents, activists, Chicago teenagers, and more have been protesting the move of the General-Iron metal-shredding business from Lincoln Park to the Southeast Side of Chicago. 
Mayor Lightfoot refused to fulfill their demand to withhold issuing a permit needed for General Iron to operate. As a result, a hunger strike campaign to override Lightfoot's decision started. 
The campaign was composed of ten residents who refused to eat any solid food until Lightfoot completely changed her decision. Currently, the decision to relocate General-Iron has been postponed because of the backlash Lightfoot has been receiving from Southeast residents. 
 As a friend of Back of the Yards residents, the news didn't surprise me, but it angered me that for years now, Chicago government officials continue denying clean air to black and brown communities. I couldn't even imagine how frustrating the situation is for parents and students having to deal with polluted air daily.
 The health effects of air pollution are serious because microscopic pollutants in the air penetrate our respiratory and circulatory systems which can damage our lungs, heart, or brain. This situation made me reflect on my own experience with access to clean air. 
I don't have to worry about pollutants from industrial corporations near Parker when going to school. Additionally, I don't have to worry about pollutants from industrial corporations near my home since I live on the Westside of the city.
Despite the issue not affecting me directly, I want to continue being informed about the issue, sign petitions, and figure out ways to get involved in helping the Southeast side community. 
Parker students, I urge you to be informed, reflect, and enact change about issues that inspire you to improve our city. More than anything, that you may recognize the privilege that many of us hold in having access to clean air around our communities. Maybe a square on your Instagram discovery page might inspire you to advocate for an issue that matters to you. 
Let's live up to our Parker mission statement and be students that "think and act with empathy, courage, and clarity as responsible citizens and leaders in a diverse democratic society and global community." 
About the Writer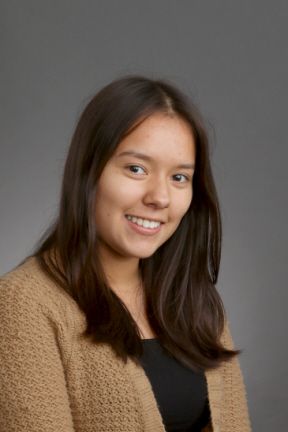 Denise Román, Columnist
Denise Román is a senior, and this is her first year on "The Weekly" as a columnist. During her free time, she watches Vox Media videos, runs, writes...