Let's Get Real, Issue 7
Galentine's Day! Have you heard of it?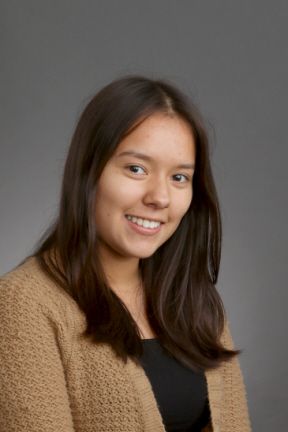 More stories from Denise Román
A couple of days ago, I took a trip to Target. My intention was to buy art supplies that I needed for my Spanish final. After grabbing the Elmer's glue and foam paper I needed, my eyes quickly spotted the Valentine's Day aisle. 
There were Russell Stover assorted chocolate boxes, Damask rose bouquets with crimson bows, and life-sized teddy bears holding a heart. I was mesmerized by the display because it looked aesthetically pleasing. Instead of leaving the aisle, I started putting chocolate into my basket and bought myself a cake mix.
 I started to feel weird for buying myself Valentine's Day candy and cake mix because I didn't have a significant other, so I decided to leave them. I quickly regretted not buying them because I thought to myself, is it necessary to have a significant other to celebrate Valentine's Day? 
Why can't I just enjoy Valentine's Day chocolate without feeling guilty or lonely? If you have felt this way or feel this way on a holiday such as Valentine's Day, I've got answers.
On February 13, there is a holiday called Galentine's Day that was created by the American sitcom, "Parks and Recreation". In one of the episodes, Leslie Knope (Amy Poehler) gathers her female co-workers and gives them gifts. 
She gives them mosaic portraits of themselves, a bottle of their favorite soda, flower pens, and each a personalized 5,000-word essay about why they're awesome.
 Although the holiday is called "Galentine's Day" which implies that it's a holiday meant to celebrated between female friends, I think it's a holiday that should be celebrated with your friends despite their gender. Ideally, the way you would celebrate the holiday is by gifting your friends something or going out to dinner with them, but with the global pandemic, you can't really do that.
So instead, I recommend celebrating it by showing your appreciation for your friends. For example, if you haven't reached out to a friend in a long time, do it. Have a Netflix watch party through Zoom or safely drop off candy at your friend's house. 
Galentine's Day is a day to show a little extra love to your friends, so they don't feel lonely if they don't have a significant other. 
My discovery about Galentine's Day had me thinking about the Candygram event that Tampon Tuesday hosts on the week of Valentine's Day. In the past, Tampon Tuesday would send out an email to the upper-school, saying that you can send friends Candygrams if you paid with a dollar or tampon.
 The tampons and money would be donated to a charity that collected feminine hygiene products to underserved communities and countries. I always looked forward to this event because it was an opportunity to send a candygram to my friends. Whenever they'd received it, they would be very grateful. Also, I could feel a sense of excitement and suspense in the hallways when Candygrams were being passed out. 
Before I wrap it up, I wanted to emphasize that you don't necessarily need friends either to celebrate Galentine's/Valentine's Day. If you want, you can buy yourself, Russell Stover, assorted chocolate boxes and a bouquet of flowers if they appeal to you. The next time I make a trip to Target, I'm definitely going to buy myself the cake mix and chocolates I wanted. It's important to show self-love if you get lonely during holidays such as these, like me.
About the Writer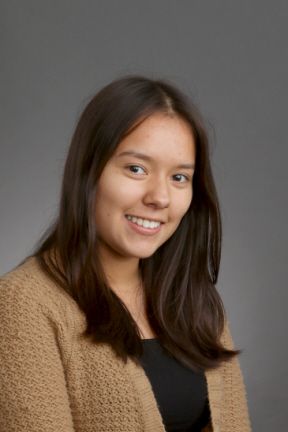 Denise Román, Columnist
Denise Román is a senior, and this is her first year on "The Weekly" as a columnist. During her free time, she watches Vox Media videos, runs, writes...