Comment, Like, & Vote
Parker SG Candidates Use Instagram to Boost Their Platform
As units start to end, and finals come to the horizon, Student Government election season begins. During this election season, social media platform Instagram has played an important role in distributing platform content to the greater Parker community. 
Whether it is through posts, stories, or comments, dozens of candidates have been using Instagram to spread awareness of and garner support for their campaigns.
Sophomore Phoebe Friedman, who is running for Environmental Committee, has a campaign Instagram account shared with her running mates. According to Friedman, Instagram has been an effective tool in explaining their plans and qualifications to the student body.
"Social media is very accessible and it's very common amongst many people our age," Friedman said.  "It's the best way to connect to people because we are on social media all the time."
Friedman described how their slate will use Instagram. "Whether it be reposting stories, or posting things of our own that talk about not so known about topics," Friedman said. 
Emmie Palfrey, also a sophomore, is on a slate running for the Students Against Destructive Decisions (SADD) Committee. Their Instagram, called "dear4sadd," (an abbreviation of her and her running mates' names), is used to strengthen their support and deliver their ideas to the study body.
"Instagram is a good platform because we can reach a lot of people all at once and it can be an easy way for people to communicate with us in a safe space," Palfrey said.
About the Writer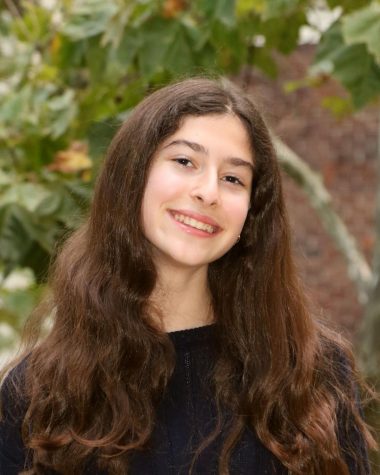 Sophia Rosenkranz, Online Editor
Sophia Rosenkranz is a junior entering her second year on the staff of "The Weekly." This year, she is excited to be serving as the Co-Online Editor...