Karyn Kupcinet Gallery
The story behind Parker's tribute to our deceased alumna
54 years ago this past November, as the nation was still reeling after the assassination of President John F. Kennedy, a 22-year-old woman was killed in Hollywood, her body discovered by neighbors three days after her murder. The death of an aspiring actress named Karyn Kupcinet was headline news in Chicago, her hometown, and soon after, a plaque was put up at Parker to commemorate the life of the alum from the class of 1958.
At the end of the second-floor gallery hallway, a metal plaque still hangs with an image of Kupcinet in the top right corner and an embossed testimonial. "It was here at Francis W. Parker School that Karyn 'Cookie' Kupcinet spent her happiest years," the text reads. "And so it is here that friends of the Kupcinets resolved to pay tribute to the young actress whose life touched so many in such a short span."
Underneath, there are nine columns of names of people who wanted to honor her life and career. Some of the notable names include Hugh Hefner, Richard J. Daley, Bob Hope, Sid Luckman, George Halas, and her parents Irv and Essee Kupcinet. The majority of the names on the plaque are of Kupcinet family friends. The 1958 yearbook describes Karyn Kupcinet as a fan of the musical "Summer Stock" and a future actress who is at home on the stage.
Most members of the Parker community regularly walk past the plaque but are unaware of its story or significance. Sophomore Rohan Jain was surprised to learn about Kupcinet. "It's shocking to know that something that venomous happened to someone who used to sit in our seats," he said. "I know a lot of students from Parker that have gone on to become famous actors and actresses. It's really nice to hear that those actors and actresses have taken initiative to commemorate Karyn Kupcinet after that tragic event."
On the last day of her life, Kupcinet had dinner with future "Lost in Space" cast member Mark Goddard and his wife at their house then went directly home. Shortly thereafter, freelance writer Edward Stephen Rubin joined her at her home and later actor Robert Hathaway at approximately 9:30 PM. The men told detectives that they watched television with Kupcinet. After watching television, Rubin and Hathaway locked the door behind them, leaving Kupcinet at about 11:15 PM. Three days later, the Goddards found her nude body lying on the couch in her torn-up apartment.
The Karyn Kupcinet Gallery was part of the new school building. "Members of the Parker community and friends of the Kupcinet family made donations to the school at the time when our current school building was constructed in 1962," Principal Dan Frank said, "and this art gallery was named in her memory."
Before starting her own entertainment column for the Chicago Sun-Times, Stella Foster was the assistant of Irv Kupcinet, Kupcinet's father, at the Sun-Times for 34 years. Fister knew him well. "I know that Kup and Essee were beyond devastated about losing their daughter in such a tragic fashion because she was a Hollywood star when she was out there," Foster said. "It seemed like if it weren't for Kup having his column at the Sun-Times, he would have really lost it. His column kept him sane when dealing with the horror of losing his only daughter. The mother Essee never really got over it. It was an unsolved murder."
Kupcinet's autopsy revealed that she had a broken hyoid bone in her neck and had been strangled to death. Police then revealed that Kupcinet and her boyfriend Andrew Prine had been the target of anonymous death threats, the words written in letters cut out of magazines. But even that lead led nowhere. Strangely enough, the letters were written by Kupcinet herself as part of a plan she had to resolve her relationship at the time. Her boyfriend was named as a chief suspect.
In 1988, Kupcinet's father published a memoir in which he and his wife shared their suspicion of another person who had no connection with the boyfriend. "They were just running into dead ends," Foster said. "I think they tried for many years hiring detectives to find out who did it."
Because of the murder's proximity to Kennedy's assassination, just six days prior, Kupcinet's death got wrapped up in conspiracy theories, including one that had her trying to warn officials that John F. Kennedy was in danger. This conspiracy was also struck down by Kupcinet's father in his column for the Sun-Times. "The NBC 'Today Show'…carried a list of people who died violently in 1963 shortly after the death of President John F. Kennedy and may have had some link to the assassination. The first name on the list was Karyn Kupcinet, my daughter. That is an atrocious outrage…That same list was published in a book years ago with no justification or verification."
A playhouse at Shimer College remains in her honor as well as the Karyn Kupcinet International School for Science. Her gravesite is located at Memorial Park Cemetery in Wilmette, Illinois.
Kupcinet was described at her funeral as a beautiful person with a warm heart who moved across the stage of life too quickly.
About the Writer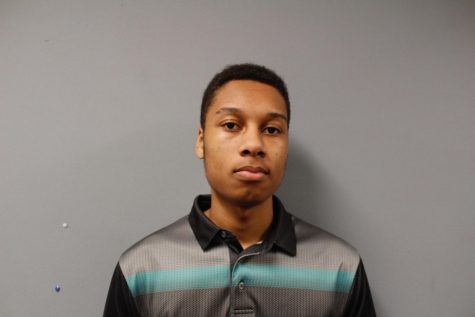 Matthew Turk, Columnist
Matthew Turk is a senior in his third year on the staff of "The Parker Weekly." He currently writes for his column "Fireside Chats," which discusses current events in Student Government, and is the developer of the newspaper's iOS and Android apps. Outside of "The Parker Weekly," Matthew rows crew, leads the Astrophysics Club, and serves as the President of the Student Government. He enjoys photography, listening to music, reading books, and watching movies.