#JusticeForGeorgeFloyd
Protests, Riots Around America Following Police Brutality in Minneapolis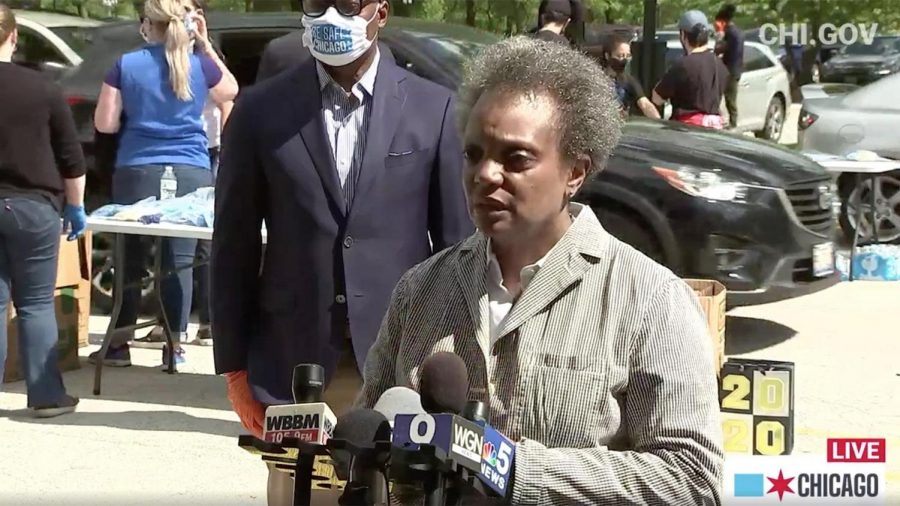 Protestors filled the streets of Downtown Chicago on Saturday, May 30, following days of protests in Minneapolis, Minnesota, and other cities across the world after the police murdered 46-year-old black man George Floyd.
Floyd died after an ambulance took him to Hennepin Healthcare on Monday, May 25. Protesters were calling for the arrest of the officers and demanding justice for Floyd and the countless unarmed innocent black victims of police brutality.
A video shared online shows a white police officer named Derek Chauvin kneeling on Floyd's neck for eight minutes. The video, posted by Darnella Frazier on Facebook, shows Chauvin relentlessly kneeling despite Floyd saying that he cannot breathe. Repeatedly, Floyd gasps for air and calls for help, but the surrounding three police officers do nothing to stop Chauvin. At another point in the video, Floyd says "everything hurts." Another video from a nearby restaurant's security footage shows police handcuffing Floyd, but he is not resisting arrest. 
In a statement on that same Monday, the Minneapolis Police Department said officers responded to a report of forgery that was in progress around 8 p.m. According to the officers, the report was of a man trying to use forged documents at Cup Foods, a grocery store. The statement said that police ordered the suspect to get out of his car and that he physically resisted officers. According to the statement, officers "were able to get the suspect into handcuffs and noted he appeared to be suffering medical distress. Officers called for an ambulance. He was transported to Hennepin County Medical Center by ambulance where he died a short time later."
After being fired from his job, Chauvin was arrested and charged with third-degree murder and second-degree manslaughter. Chauvin "had his knee on Mr. Floyd's neck for 8 minutes and 46 seconds in total. Two minutes and 53 seconds of this was after Mr. Floyd was non-responsive. Police are trained that this type of restraint with a prone position is inherently dangerous," according to the official complaint. This case comes after 17 prior complaints against the officer and three police shootings he has been involved in. Chauvin could serve 25 years in jail for third-degree murder and 10 years in jail for second-degree manslaughter. Three other officers involved, who did not intervene, were fired on Tuesday, May 26, and are under investigation. As of the time of publication, charges have not been filed.
Floyd worked as security at Conga Latin Bistro. His nickname was "Big Floyd" and was described by friends as a "gentle giant." Benjamin Crump, the attorney representing Floyd's family, is calling for the charges against Chauvin to be raised to first-degree murder. "We think that [Chauvin] had intent, based on not the one minute, two minute, but over eight minutes, almost nine minutes he kept his knee in a man's neck that was begging and pleading for breath," Crump told CBS's "Face the Nation." 
The protests began in Minneapolis on Tuesday. Hundreds of protesters filled the streets, blocking traffic around the 3700th block of Chicago Avenue South, where Floyd was killed. Protesters marched to the city police precinct and "faced off for hours with officers guarding the building," according to The Guardian. Officers in riot gear fired tear gas and flash grenades at the protesters near nightfall. The protests have continued every day in Minneapolis, which resulted in a city curfew being set from 8 p.m. to 6 a.m, excluding essential workers.
Across the country, police have been using pepper spray, teargas, and rubber bullets to respond to protests. Multiple journalists have been targeted by the police and are facing arrest, despite complying with officers. According to ABC, 21 states and Washington, D.C. have activated the National Guard.
Though most protestors have been nonviolent, smaller groups have vandalized storefronts and police cars, as well as looted stores and set buildings on fire during protests around the country. In Chicago, multiple police cars have been flipped, vandalized, or set on fire. Stores along Michigan Avenue and in the Loop including Nike, Neiman Marcus, Rolex, and Macy's have been broken into. 
In response to the looting and the danger that many Chicagoans were experiencing, Mayor Lori Lightfoot imposed a curfew from 9 p.m. to 6 p.m. The Chicago Transit Authority has suspended buses and trains overnight and bridges were raised to control protestors. Multiple people were shot early Sunday morning and one person died. Governor JB Pritzker has announced the activation of the Illinois National Guard for protests. 
In the Chicagoland area, protesters have participated in multiple car caravans through the city, as well as protests in the Loop. Some of those protesting marched on Michigan Avenue and Congress Parkway on Friday. There was a protest at 2 p.m. at Federal Plaza on Saturday, May 30, as well as on Dearborn street and on Outer Lake Shore Drive. 
This story was updated on June 1st at 6:20 PM.
After Floyd's death, the Hennepin County Medical Examiner's office released results showing that there was no evidence of traumatic asphyxia or strangulation found. The initial results showed that Floyd died due to a combination of being restrained and having underlying health issues or any "potential intoxicants in his system."
Floyd's family commissioned an independent autopsy and the results were released on Monday, June 1. The independent autopsy ruled the death a homicide and found that Floyd died from asphyxia from the compression to the neck and back.
This story is developing. Please return for new information.
About the Writer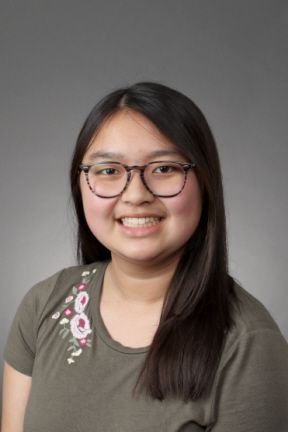 Emma Manley, News Editor
Emma Manley is a junior in her third year on the staff of "The Weekly." Currently, she is the News Editor. She previously served as as Brief Writer...