Latin's Loan
Latin Applies For Paycheck Protection Program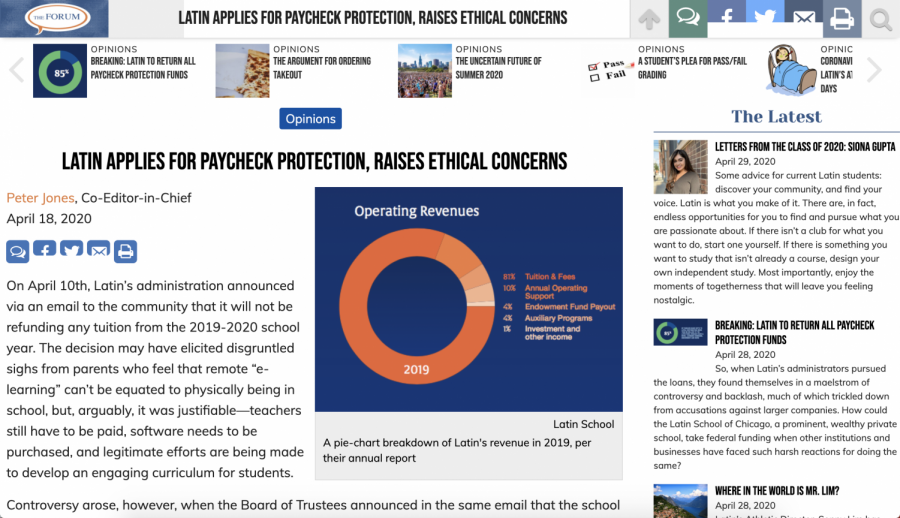 On April 10, The Latin School of Chicago sent an email to the Latin Community that it will not be refunding tuition from the 2019-2020 school year and that Latin will be applying for the Paycheck Protection Program. The Paycheck Protection Program is a stimulus package created to provide forgivable loans for small businesses to pay their employees during the COVID-19 crisis. 
The Coronavirus Aid, Relief, and Economic Securities Act, which was signed on March 27, allocated $350 billion of the $2.3 trillion relief package, to the Paycheck Protection Program. Businesses and organizations with less than 500 employees, as well as self-employed individuals, qualify for loans. Businesses can apply through Small Business Administration lenders and other financial institutions by submitting an application and payroll documentation. Loans can be used for wages, benefits, mortgage, rent, and utilities. The loan is eligible to be completely forgiven or repaid over two years after a six-month deferral at an interest rate of 1%. 
The board at Latin held a special meeting during the week of April 5, to approve the resolution that authorized the school to apply for the Paycheck Protection Program. "We are committed to minimizing the effects of this disruption on our students, families, and employees as well as ensuring the financial stability of the school in the long term," Head of School Randall Dunn and Chair of the Board of Trustees Georgy Ann Peluchiwski said in an email to the school.
In the 2018-2019 school year, Latin made $50.217 million in revenue. 81% of the revenue was from tuition, which adds up to $40.507 million. In addition to maintenance and other building utilities, Latin paid $33 million to faculty last year. The loan money would be put towards anticipated increases in financial aid and used to cover the loss of revenue from annual giving. "The thing about crises is that damage is relative," Peter Jones, a junior at Latin, said in his article for The Latin Forum. "Other local businesses and nonprofits have lost virtually everything; retaining a guaranteed 81%, to them, would probably be a huge relief."
"Restaurants and local nonessential businesses truly need these loans," Freddie Mitchell, a junior at Latin said in the Latin Forum. "Parents sign a contract stating that they will pay tuition for the school year, while nonessential businesses cannot bind their customers to support them."
About the Writer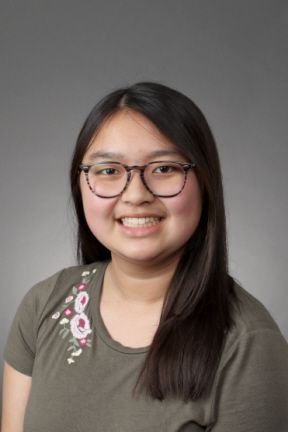 Emma Manley, News Editor
Emma Manley is a junior in her third year on the staff of "The Weekly." Currently, she is the News Editor. She previously served as as Brief Writer...