Trump Trolled by TikTok
Ticket Reservation Numbers for Tulsa Rally Inflated by Internet
President Donald J. Trump's re-election campaign didn't start off as smoothly as he had hoped. 
The President had been touting on Twitter that "Almost One Million people request[ed] tickets" to his rally in Tulsa, Oklahoma on June 20th. The actual attendance at his rally was far different than he and his team had expected. President Trump's rally had been de-railed by teenage users of the popular social media application TikTok according to The New York Times. In addition to teenage TikTok users hurting the President's expected attendance numbers, Korean Pop fans also helped to reserve tickets to the President's event according to Business Insider.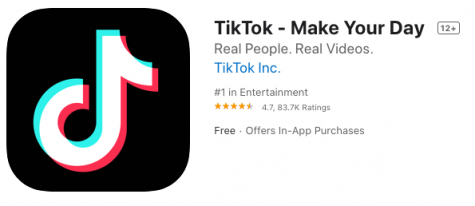 President Trump's re-election campaign was so convinced that they were going to have massive crowds (despite being in the midst of a global pandemic that had claimed the lives of over 125,000 Americans) that they had set up an overflow stage outside of the Bank of Oklahoma Center for the crowds that they were expecting. Instead of President Trump addressing the supposed enormous crowd using the overflow stage outside of the arena, his campaign staff took down the stage and pretended as if no such plans existed.
Did you or someone you know reserve a ticket to Trump's Tulsa rally?
Yes (60%, 18 Votes)
No (40%, 12 Votes)
Total Voters: 30

Loading ...
When asked why the attendance numbers were so low compared to what the President had expected, Tim Murtaugh, a campaign spokesman, cited protesters blocking entrances as the reason for low attendance. CNN reporters who attended the rally said that the Trump campaign's claims that protesters were blocking entrances were false.
The Bank of Oklahoma Center, which has a capacity of 19,000 people, was less than one-third full, according to the Tulsa Fire Marshall who, in a statement, said that about 6,200 tickets were scanned. In addition to this large prank, The Indy 100 has reported that TikTokers have also been putting massive quantities of items from the Trump Merchandise Store into their shopping carts and not checking out, preventing others from buying the items that they have in their carts.
About the Writer
Benjamin Kagan, Online Editor
Benjamin Kagan is a junior who is excited to enter his third year on the staff of "The Weekly" as Online Editor. He is thrilled to be tasked with managing this very website, and constantly checking the analytics! He has previously served as a Copy Editor, Political Liaison, and Brief Writer. Outside of "The Weekly," Benjamin is President of the Investment Club,
Head of Parker Democrats, he serves as a Representative to the IHSA Student Advisory Committee, is a Commissioner on the Chicago Mayor's Youth Commission, and enjoys playing varsity soccer and varsity baseball. In his free time you can find Benjamin constantly watching old episodes of The Office.